"So this is it, our Caribbean season? :-)" 
We are sitting in a bar in Belize on the 17th of March 2020 and wonder how things evolved. By this time we were supposed to be in Mexico heading towards Cuba and Miami. 
This is what traveller's life is about. Living the life, expecting the unexpected and adjusting to it. Every day is different and the fact that things do not go as planned is pretty much normal. We have to look at things positively and take the best out of every situation. 
It's not the end of the world!
If we do not sail across the Caribbean this year, we will do it some other time. It is so simple. Sometimes we tend to rush and run for things but hey, we have time, we are healthy, we can afford it, we have each other, what is stopping us? We have just started to travel together and were excited to have a goal for this season, obviously. You know that excitement when something is new and you get all these ideas of what you can do and start imagining how cool it will be? 
It is new for both of us. For me (Gabi) the whole sailing experience and seeing new places. "What will it be like?" For Dan doing it as a couple, showing me around and sharing everything he explored and fell in love with. 
Sailing in the Caribbean, why stay in Belize?
There are hundreds of cayes

to be explored. We have had a chance to see a few of them and the interesting fact is that every single one of them was so different. You have Ranguana with a nice beach and fishermen cleaning fish attracting nurse sharks, what a snorkel experience. Then there is the perfect romantic King Lewey's island ideal for a honeymoon. A

mangrove island with walkways winding throughout the property, that is Hideaway caye. 
It has

the second biggest barrier reef in the world

, let's dive in! Well in our case it's more like snorkel but still 😀 

The inland offers

national parks with hikes, waterfalls and blue holes

. Belize is not just about the sea. So far we have been to Cockscomb, our favorite part was the plane wreck 🙂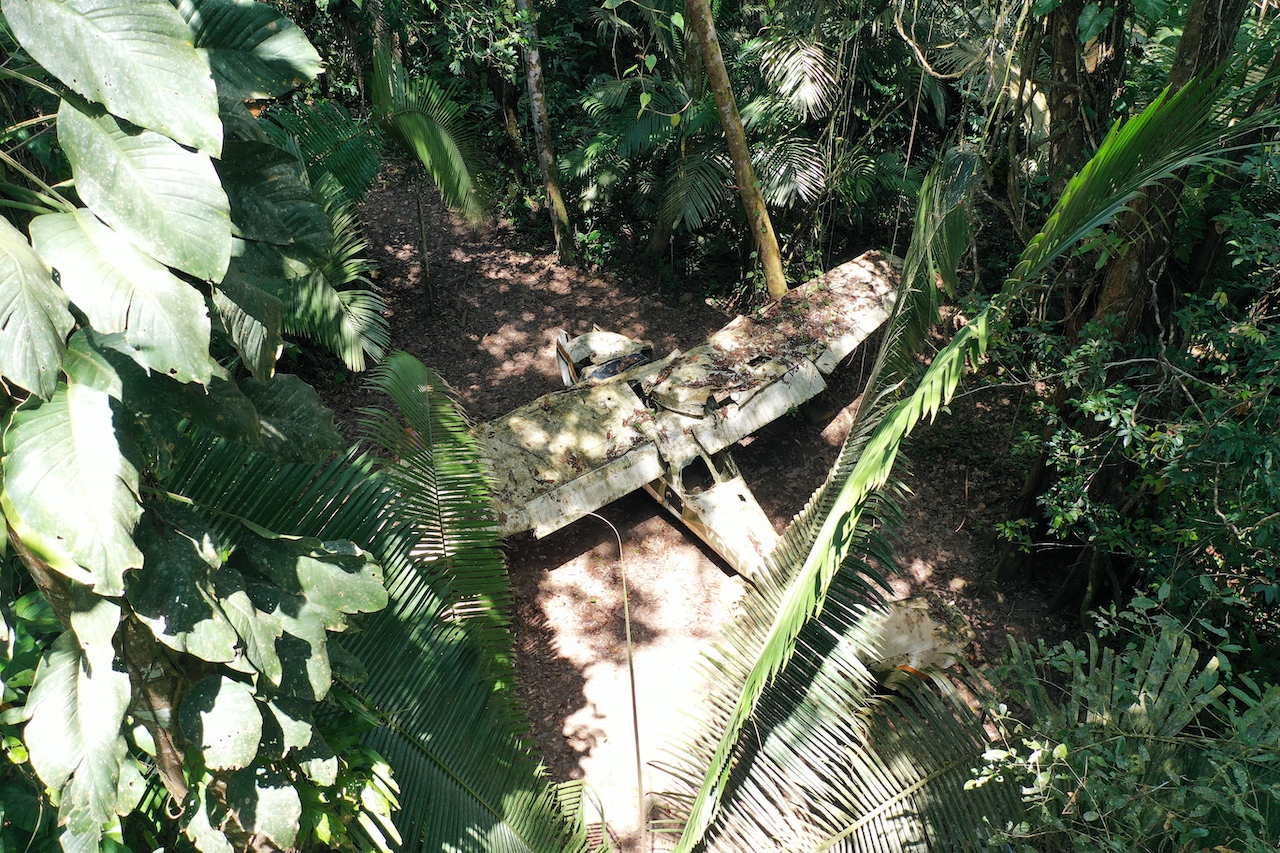 Mayan ruins and villages

. Now it sounds like I am selling Belize but this is all true 😀  

Mennonites

trekking down the country roads in horse and buggies. Several sections of tropical jungle have been turned into productive farmland and you feel like being in another world. 

There is

enough food and supplies we need

. I have to be honest. As a girl I am used to using my favorites brands of products and was hoping to travel home in May to stock up. I freaked out when we got the quarantine news but let's look at it holistically. If there are products that I need that is all that matters.  

There are

no reported cases of the virus

so far. 

They

speak English

in Belize which makes our life much easier. 
"Look at things positively!"
What do we see? 
We get to stay in a beautiful country and finally have enough time to explore it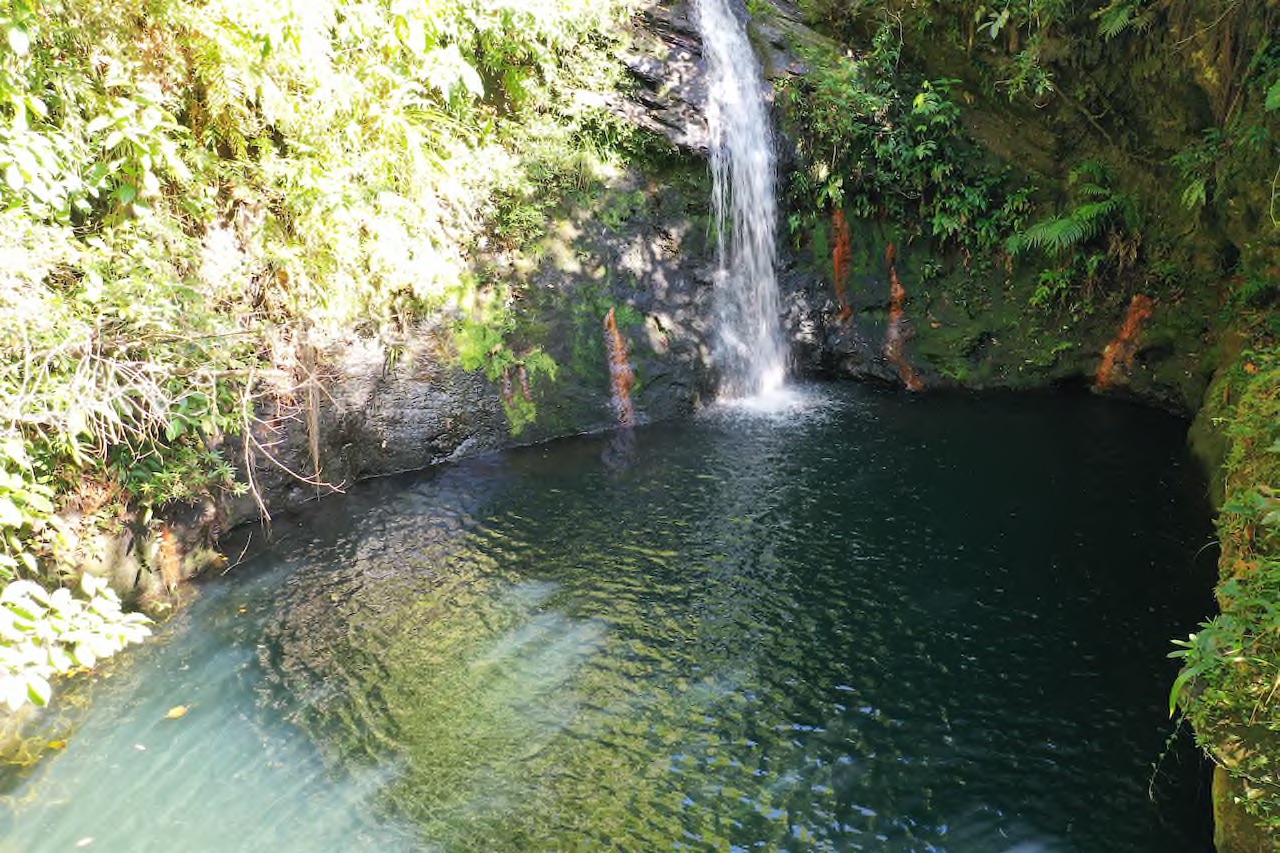 We can stop and concentrate on us for a while

We have time to learn new things 

The deadline of tax return has been postponed 😀 
What about the plan for the next few months? 
We have made a checklist of essentials we need in order to last on our sailboat for a month, we stocked up and are now concentrating on our projects. We have decided to share our list for inspiration, see below.  
List of essentials
Utilities 
Water
Drinking Water: 60 liters 

Full tank of water: 600 liters

Water purification cubes: 1 package

 
Diesel
Propane: 2 spare 40-litre canisters 
Internet: Buy wifi for 30 days 
Power/electricity: Solar panels 
Flashlight
Lighter: 1 spare 
Extra batteries: 1 package 
Cash: $1,000 
Food 
Cans
Fried beans:

10 cans

Sweet corn:

15 cans

Coconut milk:

4 cans

Baked beans:

4 cans

Meat:

4 cans (we like chilli)

Veggie mix:

8 cans

Tuna:

8 cans

Tomato sauce:

8 cans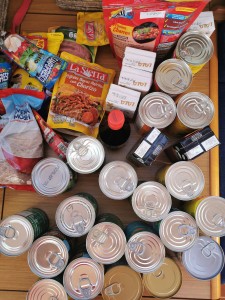 Dried food
Rice:

2kg 

Lentils, chickpeas, beans and peas:

500g each

 
Fruit
Dried fruits (raisins and dates for us):

500g  

Mixed nuts:

500g

Bananas (in the fridge):

12

  

Fruit juice:

4 catrons 
Veg
Potatoes:

2kg

Sweet potatoes:

4 large ones

Garlic:

9

Onions:

4 

Tomatoes:

2kg
Frozen food
Meat:

2kg

Smoothie packs:

4  
Other
Eggs:

1 large tray

Tofu:

4

 

Oil:

1

Soy sauce:

1

Mayo:

1

Nachos:

1 large bag 

Cereals:

1 large packet of cornflakes 

Coffee:

1kg 

Milk:

4 cartons 

Bouillon cubes:

4

Sealed dried meat (salami or bacon):

4

Spices 

Dark chocolate:

1 large 

Peanut butter:

1kg
Hygiene
Feminine supplies 

Toothpaste

Toilet paper:

10 rolls

Soap

Washing liquid

Razors

SPF cream (for us) 

Hand sanitizer

Disinfectant spray 

Mosquito spray 
Health 
Multivitamins (we use Beta carotene, magnesium or multivitamins) 

Face masks:

4

First aid kit 

Thermometer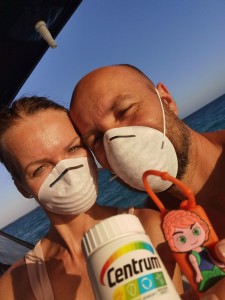 Most importantly
Be nice to each other 
How did the corona virus affect you, have you had to change your plans and what did it make you realize? We would love to hear your comments, see your list or read your quarantine story.